The Create a Buzz project was launched by Age UK Cheshire in partnership with the award winning Foden's Band to help tackle social isolation and loneliness amongst older people through learning to play a musical instrument.
"Working in a hospital on the frontline is both mentally and emotionally draining so I really look forward to my Friday mornings with Creating a Buzz. It is great for a bit of social chat and catching up with news from the brass band world. Our tutors Darren and Mark are brilliant and find music and exercises to challenge us in a fun way. It's a great chance to improve our playing during lockdown and be part of making virtual videos."
"Having played in an adult beginner band for a couple of years using a 50-year-old 'hand me down' trombone from my brother, the slide is a bit sticky. This is where the challenge of double and triple tonguing came into play. The old trombone slide just doesn't move quick enough, so I've picked up our sons pBone. Wow! It sounds the same as the old trombone and the slide just glides! I absolutely love it!
As my husband is also in the Buzz group, this something we can enjoy together."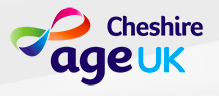 The project continues and anyone over the age of 50, irrespective of musical experience is encouraged to join the group for their weekly sessions at the Castle Community Centre, Northwich. If you are interested in taking part, email brian.roberts@ageukcheshire.org.uk
---
_____________________________________________________________________________________________________________
If you'd like to receive updates and information from us, then please sign-up to our newsletter below. We won't share your details with any third parties.