Music Mark is the UK Association for Music Education. Leading representing and supporting the highest quality music education for all children and young people, over 95% of Music Education Hubs are members.
It lobbies for, and champions, a government supported high-quality, music education provision for all school aged children and young people which addresses diversity, equity and inclusion at its core.
Warwick Music Group are delighted to support their work and have been corporate partners for a number of years presenting and attending extensively at their annual conferences and working in partnership with numerous schools and Music Hubs across the UK.
Music Mark has worked alongside independent Music Education consultant Gary Griffiths to compile COVID-19 related guidance. They have reviewed academic studies, and consulted their Members, the Music Teachers' Association, the Music Industries Association, the Incorporated Society of Musicians and the Musicians' Union, as well as individual sector experts, headteachers and teachers.
Music Unlocked Guidance (published 2nd June 2020)

There are three documents available – all of which are 'live' in that they will be reviewed by Music Mark as more research comes to light to make sure they are providing as clear and helpful guidance as they can.
A short, simple guide for schools. This is primarily aimed at helping head teachers and governors understand that musical learning can and must be part of the curriculum as pupils return to school.
A more detailed guide for music providers (which school music teachers may also find useful). Guidance is intended to inform music services and other music education providers in planning and risk assessing musical activity in schools.
A 'literature review' that simply links to all the research they have found. Provided for those who want to go to the source material for more in depth reading.
Free mouthpieces for schools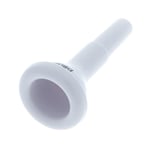 Given the current circumstances, if you work at a school and do not have enough mouthpieces for every child to have their own, we will happily provide the extra that you need free of charge, just click on the link below to get in touch.

---
Read more...
For more information on how Warwick Music Group are helping teachers, parents and students please see here.
For advice on keeping your pInstruments clean, read our blog here.
---