Earlier this year, Music Teacher Magazine published a review of our pInstrument Cleaning Kit. Kevin Street, assistant director of music at Dulwich Prep London, reflects on the benefits of using appropriate cleaning regimes for your instruments in classrooms and schools.
Some of his key findings were:
Couple that with the 'new normal' we live in these days, a cleaning kit that promises to kill 99.9999% of all germs is very welcome. The kit is made up of a tube of tuning slide grease, a mouthpiece brush, a care cloth, and a bottle of sanitiser spray

The sanitiser spray is a much better option, however I would urge caution with any instrument sharing or re-use in the current pandemic. The spray can also be used on your hands, although these days there should be hand gel readily available in all music rooms.

The tube of grease (packaged in a 100% paper tube) works for any pInstrument's tuning slide and it is made in the UK from 100 per cent natural ingredients.

One should not underestimate the value of a mouthpiece brush, and the claim is that the one supplied is built to last and shouldn't need replacing. It feels sturdy and the metal part has a plastic coating, which should ensure no scratching while cleaning.

pInstruments should theoretically need less maintenance than their brass equivalents, but in these difficult times, cleaning and infection control is simply the most important thing we can do.
All pInstruments are now carbon neutral so it was important to us that our cleaning kits were designed and packaged in the UK, free of synthetics, toxins & petroleums and sold in biodegradable, compostable & recyclable packaging.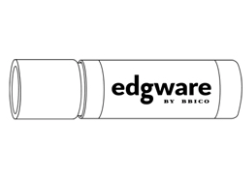 Tuning Slide Grease
Made in the UK from 100% natural ingredients. Non-toxic, non-petroleum and non-synthetic. Packaged in a 100% paper tube, in natural kraft paper.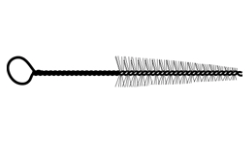 Mouthpiece Brush
Designed and built to last so they won't be discarded. Feature a coating to prevent the scratching of instruments and mouthpieces.
Care Cloth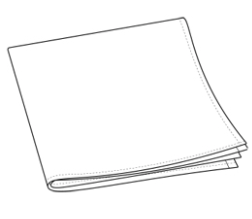 Made in the int-free, from 100% untreated cotton. 'Good as new' condition when washed. Reduce the number of cloths used and discarded by wind musicians over the course of their playing careers. Will gently clean the surface of any pInstrument.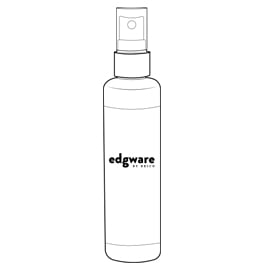 Sanitiser Spray
A revolutionary 100% natural sanitiser Kills 99.9999% of all germs. Effective against bacteria, viruses, yeasts and moulds, and kills enveloped viruses, Influenza, HIV, etc. Anti-bacterial properties are provided by hypochlorous acid, which is produced naturally in the human body. Skin friendly and safe to be used by children without adult supervision. Free from alcohol, fragrance & harmful chemicals. Made in the UK Packaged inside HDPE (High Density Polyethene) bottle, which is widely recycled.
Available to buy now from all good pInstrument retailers or from us online for £20 - UK only.