In light of the Coronavirus outbreak, we thought it would be helpful to remind our customers and colleagues in the music industry cleaning instructions for our instruments.
---
Government advice on Coronavirus
For ALL Coronavirus advice; washing hands, guidance in educational settings and at home, please see the government website
Advice from Public Health England
The e-Bug project, Public Health England has a dedicated webpage for learning resources on handwashing and respiratory hygiene. Resources are available for Key Stage 1,2 and 3 and can e used in various settings including schools. Visit:
---
Cleaning pInstruments
Because our instruments are made from plastic, they are pretty robust and can withstand some rough treatment, however like anything, especially in the hands of children, they are likely to get dirty over time. Mouthpieces in particular of course, as the name suggests, are making contact with your mouth, so these need extra attention!
Before play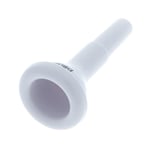 Before and after you play your instrument wash your hands thoroughly with warm soapy water and dry thoroughly. If playing in groups (ie at school) do not share mouthpieces between children, and ensure they are washed after every use.
Given the current circumstances, if you work at a school and do not have enough mouthpieces for every child to have their own, we will happily provide the extra that you need free of charge, just click on the link below to get in touch.
Cleaning the instruments
The outside of all of our instruments can simply be cleaned with soapy water. To clean the external surfaces, use a soft cloth with warm soapy water (not hot) and dry the instrument with a lint-free cloth. With instruments that have valves (pTrumpet, pCornet and hyTech), be careful not to get soapy water into the valve system.
With pBuzz, watch you don't get soapy water in the clear tube as this may damage the coloured paper insert.
With pBone and pBone mini, if you remove the slide section, the rest can be fully submerged in warm soapy water - we've even chucked them in the bath!
Cleaning the mouthpieces
All plastic mouthpieces can be fully submerged in warm soapy water to clean them. If you have a number of mouthpieces (for example if you have a class set of pBuzz) you can stick them all in the dishwasher.

The hyTech mouthpiece provided is not plastic, and should be cleaned the same way as any other trumpet mouthpiece. Submerge the mouthpiece in water, insert a mouthpiece brush into each end, repeat as necessary, and use a dry cloth to remove excess water. Make sure the mouthpiece is dry before use.


Cleaning the carry bags
The cloth and fabric bags that come with pCornet, pTrumpet, pBone Mini and pBone can all be washed in your washing machine on a cool setting, as can the pBuzz pouch if you have one - although we don't recommend you tumble dry them! The hyTech gig bag can be cleaned by sponging off dirt with warm soapy water and left to air dry.
---
For more detail and other questions about the care of our instruments do visit our FAQ page which covers all of the above, including some helpful maintenance videos, by clicking on the button below:
---
A final thought; for your general wellbeing,

mind.org. is advising that finding ways to relax and be creative is a good way of keeping calm, so playing your musical instrument can help both you and those around you. We would like to extend our best wishes to everyone at this unsettling time.